What is Airport Chauffeur service?
Airport Chauffeur is private travelling solutions for travellers when they arrive at the airport, they will be picked up by the designated driver personally according to the booking details.
Looking for a private chauffeur? CITY GUIDE provides around the clock chauffeur services to meet all your requirements. Our experienced drivers navigate around the city and avoid traffic during rush hours; your chauffeur will pick you right from your doorway and proceed to the destination of your choice. You are free to book our half or full day chauffeur service to explore UAE.
How to book a chauffeur from the airport?
Airport chauffeur service can be booked in so many ways. It can be done through an online website, over the phone or a mobile app. Just make sure the agent/service provider you are booking with is trustworthy and reliable, otherwise, you may end up in a more headache. But don't worry we've got you covered.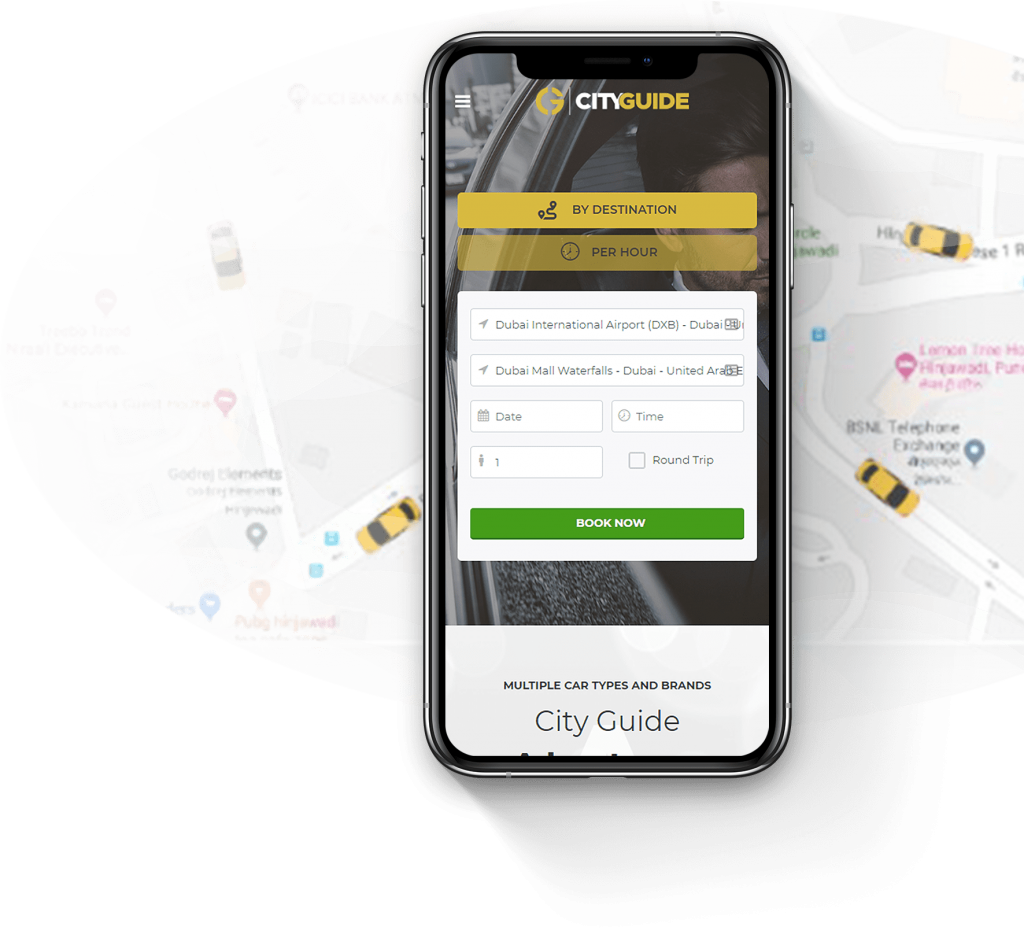 Enter Booking Details: Pickup, Destination, Date & time of pickup and no of passengers.
Choose your car type: Select from the different car classes like Luxury, Sedan etc.
Confirm Booking: Select Payment method, add discount coupons and make payment.
Booking Confirmation: Check for the Confirmation message / Mail.
Why should you choose CITY GUIDE for the airport chauffeur service in UAE?
Our chauffeur service offers professional and experienced chauffeurs who knows the nook and corner of UAE. Each of our drivers has good knowledge of routes and has the ability to drive you around without any hassle. Our reservations are very simple and straightforward that you can be booked with a few button clicks. We are available 24/7 and round the year. We offer affordable chauffeur services in UAE with flexible options. If you are looking for private chauffeur service UAE, luxury chauffeur service in UAE, book at CITY GUIDE or contact us today for more details and prices.
Airport chauffeur services in different cities in UAE
Dubai International Airport Chauffeur Services
Abu Dhabi International Airport Chauffeur Services
Sharjah International Airport Chauffeur Services
Fujairah International Airport Chauffeur Services
Ras Al Khaimah International Airport Chauffeur Services
Ajman International Airport Chauffeur Services
Book your airport Chauffeur from any of these Emirates today at CITYGUIDEUAE.COM
Other services